We're sure that you put your birdwatching skills into practice to observe the birds found in the Llobregat Delta during the winter. Are you interested seeing even more new birds?
As you already know, our favorite place for birdwatching is right next to Centre Esplai Hostel, and that place is the Llobregat Delta! It's a delta located in the Baix Llobregat region and it includes the municipalities of Prat de Llobregat, Viladecans, Gava and Castelldefels. The delta is Catalonia's third most important wetland, so as expected, its natural spaces are part of the Natura 2000 network and it is also a Special Protection Area (SPA) for birds. One of the Llobregat Delta's most important characteristics is that it's a strategic stop for birds migrating between Europe and Africa.
And now that it's summer… Do you want to know which birds you can see in the lakes and beaches of the Llobregat Delta this season?
Which birds spend the summer in the Llobregat Delta?
Did you know that there are more than 300 species of birds that pass through the Llobregat Delta throughout the year? Incredible! Today we'll highlight some of the species that you can see if you come to the Delta during the summer weeks.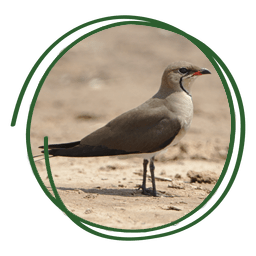 This bird is approximately 25 cm long, and during the summer it has a brownish upper body, a white belly and a yellow throat. In flight they typically hunt dragonflies and locusts, their favorite food!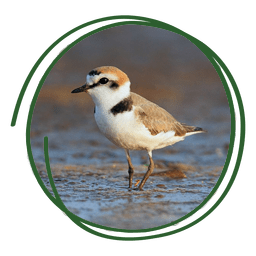 This is a wading bird in the genus Charadius. It is typically around 16 cm long and is characterized by its various colors: its earth-colored back, its front, its black feet and beak, and the rest of its body, which is white. It nests on the beaches.
This bird resembles a very small stork. It can be seen in Catalonia's wetlands and is primarily characterized by its long, thin red legs!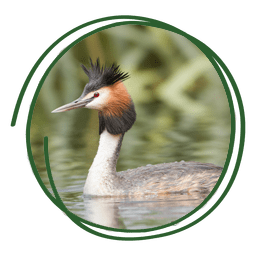 This bird does not present sexual dimorphism, which means that there is no difference in shape, color or size between males and females. It has a long, white neck, and on the side of the head you can see tufts of dark and yellowish feathers that disappear in the winter.
The Llobregat Delta has many natural areas that you can access, as well as itineraries you can follow. This way you'll be able to see many other types of birds that inhabit the area!
If you've never visited the Llobregat Delta before, we've suggested an itinerary here that you can follow. Once you've seen it, you'll be sure to come back!